Our dream of getting a powerful electric bike with all modern features get bumped into the price barrier. To match the price, you need to cut down several things from your checklist.
Though some good electric bikes are available for under 700, it is often tiresome for us to find them. So, we have come up with reviews of some popular electric bikes you can get under 700.
Let's see what they have to offer. We'll also see how you can pick the best electric bike under 700 without skipping necessary features.
Let's get into it and explore the exceptional ebikes we've selected.
What Can You Expect From An Electric Bike Under $700?
Well, $700 is the entry-level budget range for electric bikes. So, you shouldn't expect too much power that you'd do from a higher budget range. But these entry-level electric bikes also come with some decent features and a riding experience comfortable enough to satisfy you.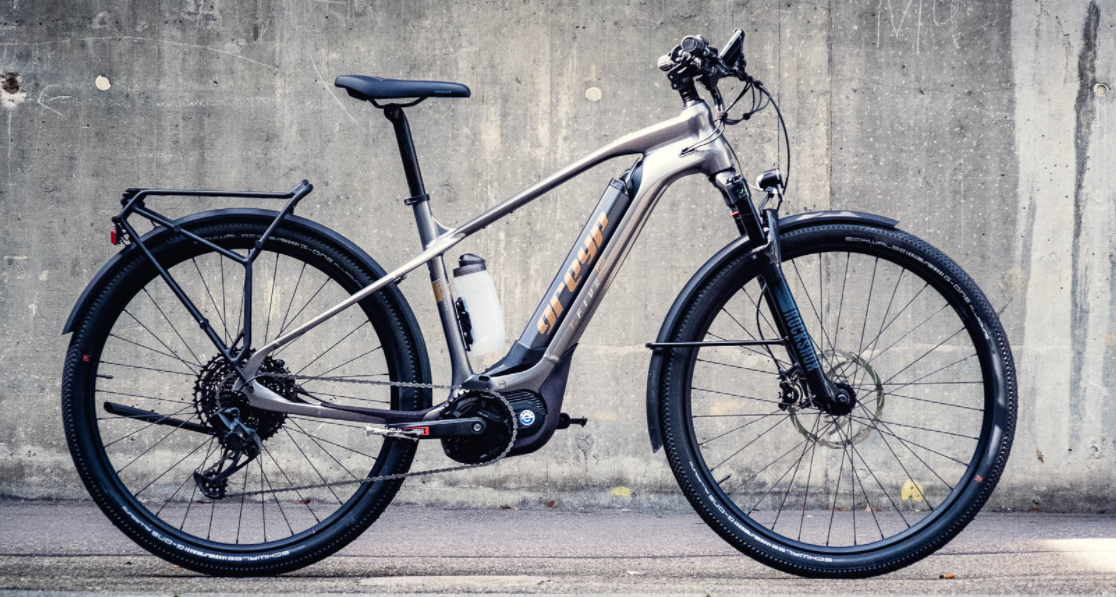 Let's have a look at some of the features you can get from a bike at this budget:
250-350W Motor
In most electric bikes under $700, you will get a robust motor of 250-350W. These electric bikes are suitable for daily commuting or occasional rides on flat terrains. The load capacity of these electric bikes isn't too much. But a rider with standard weight can easily cruise through paved roads on these bikes.
Comfortable Suspension
Maximum electric bikes in this price range come with a standard suspension system that absorbs moderate shocks to give you a comfortable ride.
Removable, Good Quality Battery
Electric bikes in this price range will often come with a removable battery. This allows you to charge the batteries easier and swap out for a second one for uninterrupted long rides.
Large, All Terrain Wheels
Depending on the model and the manufacturer, you can get 24-26 inch wheels in electric bikes for under $700. Though fat tires aren't common in these bikes, you can always do some DIY mod to install your preferred tires.
What Are The Best Electric Bike Under 700?
10 Best Electric Bike Under 700 Reviews In 2022
Our team of researchers has sieved numerous electric bikes and picked these 10 based on several features. Let's take a closer look at them.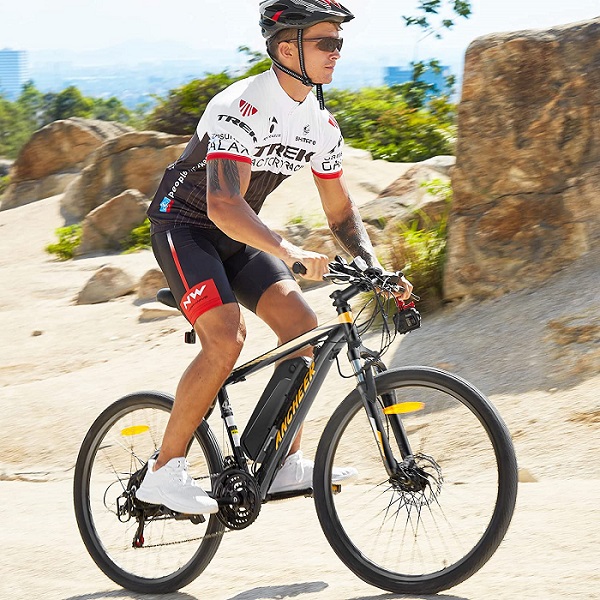 1. Editor's Choice: ANCHEER Electric Mountain Bike
Ancheer's electric bikes are great for exploring new trails and expanding your regular routes, all while having fun doing it. The frame has a sturdy aluminum alloy construction that is strong enough to handle any impact. You'll ride with an extremely responsive feel, thanks to its lightweight design!
Robust Motor
ANCHEER has a high-powered, 350W brushless motor that can propel you on your daily commute or take you to the trails for some scenic riding. With speeds up to 20 mph, this will not only get from A – B quickly but keep it enjoyable too!
Heavy Duty Construction
With a light, strong frame and rims, it's one of the best lightweight electric bikes from ANCHEER that provide riders with an enjoyable cycling experience. The 21-speed gearing makes it easier for both beginners and those who are more experienced in riding different terrains.
Its smooth front and rear disc brakes keep you safe while enhancing your riding comfort. You'll also get greater stopping power from all sides of each wheel!
3 Riding Mode
The ANCHEER Electric Bike has three riding modes: throttle assist, pedal assisted, and regular pedal mode. With the LED 4-speed smart meter button, you can choose which mode is best for your needs.
Whether it's hills & mountain passes with an electric-assist power setting, then burst speed would be great! Combining these 3 selectable options into one combined operation makes sense due to their similarities in use.
High Performing Battery
This ebike is a great way to get around town without breaking a sweat. The 36V 10.4Ah battery allows for up to 22-40 miles per charge, which will give you enough range when traveling on this two-wheeled machine!
It also has an innovative design allowing the driver complete control of their adventure by switching off or on the battery.
Technical Details
Type: Mountain Bike
Wheel: 26 Inches
Suspension: Front
Speeds: 21
Color: Orange
Frame: Aluminum
Final Thoughts
If you're looking for a way to increase your physical activity, get around faster, or just want some extra thrill in your life, then the ANCHEER electric bike is perfect for you. The 36V 10.4Ah Lithium-Ion battery provides enough power to take on hills and long distances with ease without compromising the fun of riding.
2. Best for Power Assist: Swagtron Folding Electric Bike
The EB-5 E-Bike is here to make your everyday commute more exciting and enjoyable! It comes with a long-lasting battery and reinforced materials that can withstand even rigorous use. Also, this stylish electric bike will be sure to get you wherever you want and provide some solid eye candy while doing so.
Power Assist mode
This longest lasting electric bike is a great way to commute, especially when the terrain requires you to go uphill. The power assist makes it easy on yourself and pushes faster through tough terrains while also maintaining control with durable tires that will withstand any weather condition.
Li-ion Battery
With a rechargeable li-ion battery, the EB-5 electric scooter bike can travel up to 15.5 miles on power alone before you have to pedal again! Use one after another or even alternate between them for a more thrilling exercise.
Autoguard Brake
Revel in the safety of Autoguard technology with your new best e bikes under 700! The motor automatically disengages when you brake, giving peace of mind that is hard to find on traditional bikes. You can rely on Autoguard brakes as soon as your feet come into contact for maximum safety.
Easy Maintenance
Swagtron electric bike is designed with quick disconnect power lines that are fully removable for simple maintenance. This makes taking your bike in to change out tires or do minor repairs incredibly easy so that you can get back on the road quickly!
Convenient Storing
This bike introduces the most convenient way to store your bike in a compact space. Simply collapse its stem, bend its frame and fold up all of those pesky pedals so you can take it with you in any compact space!
Technical details
Type: Folding E-Bike
Wheel: 14 Inches
Speeds: 1
Color: Black
Frame: Aluminum
Final Thoughts
The Swagtron is a lightweight, durable electric bike that comes pre-assembled, so you won't have to waste time with the complicated assembly. It can easily be adjusted for adults and teens because of its height-adjustable seat and handlebars!
3. Best for Folding: Schwinn Loop Adult Folding Bike
Why ride around campus or town on a bike that could be taken at any time? The Schwinn Loop folds up and stores easily, so you'll never need to worry again. When it's not in use, just roll it into its nylon bag for transport!
Loop Folding design
Schwinn has been a brand in the cycling world for years, and their Loop folding cycle is no exception. The loop folding system by Schwinn gives you the ability to store your bike easily, when it's not in use.
Smooth Gear
With the 7-speed twist shifter, you can experience smooth gear changes. There's never any worry about stopping quickly because front and rear linear-pull brakes provide secure stops with ease!
High Performance
20-inch aluminum-alloy wheels with smooth-rolling street tires make it the perfect weekday commute or weekend ride around town. The rear carrier and included heavy gauge nylon bag can haul whatever you need for your trip, including groceries!
A Great American Build
Schwinn is the original American bike brand. They have empowered millions of people over a century to build up what they are today. The company believes in empowering its team members so everyone can achieve success through teamwork.
Technical Details
Type: Folding E-Bike
Wheel: 20 Inches
Suspension: Rigid
Speeds: 7
Color: White
Material: Aluminum
Final Thoughts
The Schwinn Loop Folding Electric Bike is the perfect option for people who live in tight quarters or need a simple, easy-to-transport option. This electric bike folds up into a compact package that fits easily under your desk at work, on public transportation, and even in some overhead airplane compartments.
4. Most Sturdy Material: NAKTO 250W Cargo Electric Bicycle
Get ready for an electric bike that will change the way you ride ebiks. This bicycle is powered by a Lithium-Ion battery, 250W brushless motor, and reaches speeds of up to 25 mph on level ground with no pedaling! The 36V system also allows you to ride over 30 miles before recharging.
Heavy Duty Material
The Nakto electric bikes are built to feel like your favorite ride. With carbon steel frames, comfortable shock absorption, and front forks made of the finest materials around, these bikes will make sure you have an easy time on all types of terrain!
Affordable
Nakto sells its products at highly affordable prices, directly from the factory. Ensuring top-of-the-line features, they also offer construction with minimal markups along the way! So, it will be a great choice for beginners.
Safe and User Friendly
Built with a front V Brake and rear Expansion brake, this best budget electric bike can reach any speed according to your needs. Plus, it's fully protected against accidents, thanks in part to its 6-speed transmission system.
Removable Battery
NAKTO electric bike comes with a 36V, 10AH lithium battery that can be removed for charging on the go. The smart charger allows you to ride up 22-28 Miles (30 – 45 km) with per charge and power assist steering wheel!
Two Riding Mode
You can choose between E-bike mode, which offers a long ride with plenty of power, and assisted bicycle that will make cycling easier by assisting you when needed. With 250W high-speed brushless gear motors, this bike reaches 18 mph (27 km/h).
Technical Details
Wheel: 26 Inches
Suspension: Rear, Front
Speeds: 6
Color: White
Frame: Carbon Steel
Final Thoughts
Built from high-quality materials and available for an affordable price, this electric bicycle is perfect for getting outside and enjoying surroundings. And that is also without having to worry about breaking a sweat or spending too much time on maintenance.
5. Most Powerful: ANCHEER 26″ Electric Bike
With a powerful 250W motor, 36V 8Ah battery, 21-speed transmission, comfortable suspension, and dual disc brakes, ANCHEER 26" electric bike is too lucrative option to resist.
Powerful Motor and Long Lasting Battery
The ANCHEER electric bike is a great option for those who need power and speed. The 20MPH top speed with 250W MOTOR makes it perfect to cycle on city streets, where 36V 8Ah removable battery can last 15-30 miles without having any issues with range anxiety!
Gear Shifting
It has a combination of 3rd middle gear and 7th rear gears that offers easy control and terrain changes. ANCHEER electric bike is equipped with SHIMANO 21-speed shifting system that allows the rider to control terrain changes and offers an excellent experience.
Professional Performance
With a front suspension and dual disc brakes, the ANCHEER electric bike is an excellent mountain e-bike. The efficiency of its shock absorption ensures comfort while you ride up steep hills or over rocks on your commute to work!
3 Riding Modes
The ANCHEER Electric bike is a great way to get some exercise and enjoy the scenery while you're at it! You can choose from three different modes: electric mode, pedal-assist mode (which uses your own feet as leverage), or regular biking. Also, you can combine these modes for better coverage.
Removable Battery
This electric mountain bike has a removable battery that can be taken to your room if you are worried about it being stolen. However, you can charge directly on the bike. The high durability makes sure this will last a while, which means less hassle for everyone involved.
Technical Details
Type: Mountain E-Bike
Wheel: 26 Inches
Suspension: Front
Speeds: 21
Color: Black
Fork: Carbon Steel
Final Thoughts
With efficient shock absorption (with front suspension), durable dual disc brakes, and an ergonomic design, this is the best mountain bike under 700 dollars. This bike will make your riding experience smoother and more comfortable.
6. Most Stable Bike: Aceshin 26″ Electric Bike
The Accession Electric Bike offers a comfortable and stylish ride. The aluminum frame is perfect for those who want to pedal their way around town, while the carbon steel fork provides great shock absorption when you hit rough terrain!
Robust Motor
Accession electric bike is perfect for those who want to get from point A to B as fast and efficiently as possible. With a 250W motor, this sleek ride can go 15 MPH with stable power that won't leave you wanting more!
Smooth Ride
To ensure that you stay comfortable on your ride, The Aceshin Electric Bike is designed with high-quality components. Its double shock build absorbs all of the bumps in its path while keeping smoothness throughout terrain changes, making it the best road bike under 750.
Removable Fast Charging Battery
The Aceshin Electric Bike has a battery that can last between 22-30 kilometers before needing recharging. It's equipped with an intelligent lithium-ion battery charger and fast charge that only takes 4 hours or less. So, you'll always be able to go on two-wheeled adventures without having your ride cut short!
Anti-Slip Tire
This electric rider is designed for rough terrain, with anti-slip resistant tires that can withstand even the most treacherous uphill journeys. It rotates smoothly and easily without feeling too heavy or bulky to handle any bumps along your trip!
Secure Braking
Aceshin electric bike is a safe, secure way to explore all that your city has to offer. With front and rear mechanical disc brakes for reliable stopping power in any condition, you'll find yourself on this two-wheeled wonder!
LED Light
Electric bikes allow you to venture into new places at night without being afraid of the dark. The bright LED headlight will ensure that your ride is safe, no matter what time it may be when using one!
Technical Details
Wheel: 26 Inches
Suspension: Front/Rear
Speeds: 21
Color: Black
Fork: Aluminum, Carbon Steel
Final Thoughts
Aceshin electric bike has a comfortable saddle, adjustable height, and handlebar angle to provide an ergonomic ride for all riders. The tire is anti-slip and wear-resistant so that you can enjoy your riding experience without worry.
7. Best for Construction: ANCHEER Electric Bike for Adults
This ebike has many features that make it ideal for adults who wants to commute by bike. The lightweight aluminum alloy frame makes this bike easy to maneuver and carry upstairs or onto public transportation with ease.
Robust Construction
The carbon steel fork and aluminum handlebars make the bike lightweight yet very sturdy. It can take heavy weights and withstand rough terrain. With adjustable seat/handlebar angles, you can match your needs perfectly for any mountain adventure!
Also, this budget electric mountain bike includes the bright LED headlamp, which is great at night so riders can have the ultimate safety.
Brake & Gear
Front and rear disc brakes are perfect for your safety. You can choose any speed according to your needs because ANCHEER Electric Bike has 21 speeds of transmission, making sure there's always enough power on hand when adventure calls!
Battery with Easy Charge
The Easy Charge Port System is a great way to charge your bike. With its sleek design, you can easily do it on or off the frame and enjoy up to 50 km of range! You'll be able to ride at speeds up to 15mph with 250W high-speed brushless gear motors assisting from behind every move that makes road travel easy as pie.
3 Working Mode
ANCHEER bike is a revolutionary e-bike that has three modes of working. You can choose to ride as if you were on an ordinary bicycle, have assistance from this device while traveling long distances or just stick with pedal power for daily use. For those interested in both exercise and convenience, there's no better way than owning one!
Secure Brake
This bike is the best for all-around use as it offers a sophisticated brake mechanism. It has front and rear disc brakes, which can stop on a dime in an emergency or just when you need an extra boost.
Technical Details
Type: Mountain E-Bike
Wheel: 26 Inches
Suspension: Front/Rear
Speeds: 21
Color: Classic
Fork: Aluminum
Final Thoughts
Whether you're commuting to work, taking a leisurely ride along the coast, or exploring off-roading trails in your free time, ANCHEER electric bike for adults offer all of these options and more.
8. Best for Speed: Vivi Electric Folding Bike
The new Vivi 20″ folding bike is lightweight and powerful. If you're looking for a sleek and lightweight electric bike that's powerful, easy to shift gears on the go, or pedal without making any noise at all, Vivi 20″ folding bike is the perfect one!
Powerful Motor
Vivi folding electric bike is a punctual and efficient way to get around town. With its 350W high-speed motor, this ebike's necessary for longer journeys without breaking out into a sweat! Additionally, it comes equipped with both 36V 8AH lithium-ion battery pack that provides enough juice when on a full charge; we estimate the range reaches up to 45KM.
Robust Construction
This electric bike's aluminum frame makes it lightweight while still providing durability to last you through your favorite routes or even commuting!
It has disc brakes on both wheels and front suspensions that can handle bumpy roads with ease. You can also use it after dark, thanks to the LED lights.
Portable
With its innovative design, the Vivi folding electric bike is an excellent choice for those who want to commute by public transportation or use it on days when you're feeling lazy. Plus, with quick and easy installation, this little beauty can take care of your daily needs in more ways than one!
Three Working Modes
The cycle offers three different modes to suit your riding needs. Safe and efficient commuting can be done at 15KMH speed with a low throttle, 20 KPH for when you need higher speeds, or 45 MPH if going on longer journeys.
Adjustable
Vivi Electric Foldable Bike is a modern and sleek electric bike that can be adjusted to fit your riding needs. The folding stem, seat post, and adjustable handlebars allow for comfortable transport.
Technical Details
Type: Folding E-Bike
Wheel: 20 Inches
Suspension: Front
Speeds: 7
Color: White
Material: Aluminum
Final Thoughts
Vivi offers a great 350 watt motor that offers a very reliable speed level, even on slightly slopy terrain. If you want to combine both the comfort of commuting through the paved roads and go off roads sometimes, this one should be your option.
9. Best Easy Installation: Swagtron Swagcycle EB-5 Electric Bike
The EB5 PLUS offers a combination of features that are perfect for the modern-day commuter. With its 250-watt motor and ability to pedal, it can reach speeds up to 15 mph while also giving you an extra boost when needed!
Powerful Ride
This bike goes 15 MPH with just one charge and it can be your new way of transportation. But if you need more power than what's in store inside those batteries? No problem – just turn on Peda assist model to go and get all sets of muscles working together.
High Performance
It's a sleek, premium ebike that will have you zipping through your daily commute with ease. With its eye-catching design and powerful performance, the bike has everything an avid cyclist could want in one easy package!
Whether climbing steep hills or commuting on flat terrain, this electric bike can take them both, with or without breaking a sweat.
Stable Ride
An adjustable-height seat and handlebars mean that you can make the bike your own. With high-performance 14″ air-filled tires, this rugged, fat tire mountain bike has everything to keep up with all of life's adventures! It is capable of handling uneven pavement without feeling unstable.
Robust Battery
The slim and sleek battery pack can be charged at your desk without taking up too much room. You can also buy an extra battery to be safe!
Plus, its compact size will allow you to store easier, manuever faster, and park without getting into a hassle.
Easy Installation
EB5 PLUS is ready to go as soon as your delivery man brings it up. No complicated assembly is required! In just minutes, you'll be able to hop on and start using this state-of-the-art electric bike.
Technical Details
Type: Folding E-Bike
Wheel: 14 Inches
Speeds: 5
Color: White
Material: Aluminum
Final Thoughts
The EB5 Plus has a sleek, eye-catching design with premium build quality. However, the performance of this bike makes it worth every penny!
10. Best for Mileage: Gyroor C3 Electric Bike for Adults
Gyroor C3 e-bike is the perfect city transportation for those looking to commute in style. With its long-range 10AH battery and 450W brushless motor, this electric bicycle can keep you going up hills with ease while also providing an enjoyable riding experience on flat land!
Great for Long Distance
With its 18.6 mph top speed and up to 38 miles on one charge, Gyroor C3 electric bicycle offers the best in class for commuting. It also comes equipped with an awesome 36V10Ah battery that will last you through all your adventures!
Powerful Brake
Gyroor C3 is the perfect electric bicycle for any type of terrain. This bike features front and rear brakes that provide powerful, progressive stopping power on dry roads and wet pavement, no matter where you ride!
3 Riding Mode
You get three modes in this bike: eBike, pedal assistant bike, and regular bike mode. Whenever you want to ride it, simply press the power button on its handlebars. Also, the LCD control panel makes tracking battery life easy for riders.
Portable
The biking experience is more enjoyable with the convenience of folding bikes. With a quick and easy fold, you can store your electric bike in tight spaces like car trunks or on trains without compromising its safety.
Waterproof
The Gyroor C3 Electric Bike is a fuel-free, eco-friendly option for your next bicycle ride. It has an IPX54 waterproof design that protects against rain and other elements to keep you dry on those dreary days spent cycling through the pouring wet streets of the lakeside!
Technical Details
Type: Folding E-Bike
Wheel: 14 Inches
Suspension: rear/front
Speeds: 15
Color: Black
Material: Aluminum
Final Thoughts
Gyroor C3 e-bike is the best way to get around town without worrying about getting bored. The long-range 10AH battery and 450W brushless motor mean there's plenty of mileage coverage or even some leisurely exploring!
How To Choose The Electric Bike Under 700?
We must admit one thing; you can't get everything you want in an electric bike under 700. You need to sacrifice some factors and consider others that are crucial to pick the right bike for your needs. Let's see how you can do that.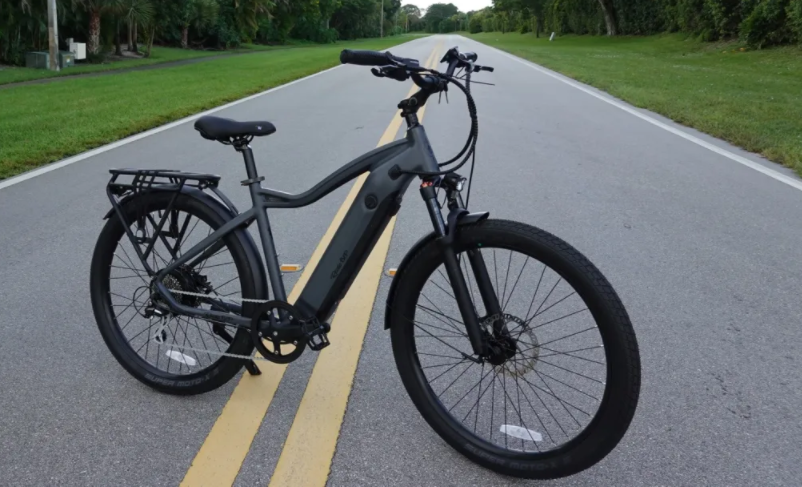 Motor power options
This component differentiates between electric bikes and regular bikes. If you don't have a powerful motor in your electric bike, it won't give you the speed you thought before buying it.
Most electric bikes under $700 are equipped with a moderately powered motor, somewhere between 250W and 350W. Though this doesn't seem to be much, you can easily get a speed of up to 15 mph on these bikes.
But the speed depends on the road condition. These entry-level electric bikes perform well on flat roads. But they aren't a great choice for off roads or steep hills. So, if you are planning to buy an electric bike only for daily commutes or fun rides, you are in the safe zone.
36 Volts Battery
Most electric bikes in this price range come with a removable or non-removable lithium-ion battery. The voltage and the amp-hour rating are crucial because the power and range mostly depend on the battery power.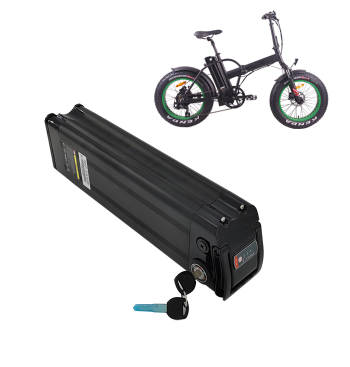 36V batteries are common in the electric bikes of this budget. You should always check the battery manufacturer as the batteries from renowned brands perform much better than ordinary batteries.
Material
Several different materials are used in making budget electric bikes. Aluminum is the most common material for making the frame of electric bikes. This is a lightweight material. But aluminum frames don't have much strength.
Steel frames are much better than aluminum frames in terms of strength. But these frames tend to be heavier. So, this isn't a suitable choice for daily rides.
Carbon steel is used in premium bikes. This material is very lightweight yet sturdy. So, choose the best material you can within the budget to ensure you have a durable electric bike.
Suspension
There's no alternative to a good suspension to boost your comfort while riding. But unfortunately, you might not get an electric bike with a full suspension in this budget range.
You can look for front shock absorbers that will dampen the shocks and give you a smooth ride regardless of the terrain. But don't expect much from these suspensions.
Wheels
Smaller wheels are suitable for flat or paved roads. But if you go through rough terrain, larger wheels will help reduce bumps. 26-inch electric bikes are the standard in this price range. So, you shouldn't go with anything lower than that.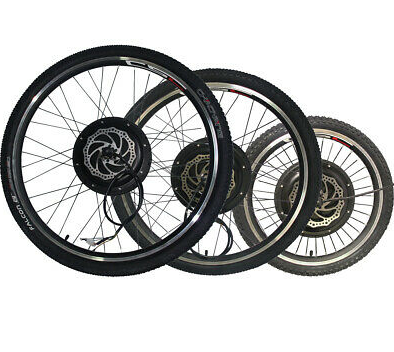 Braking
Though caliper brakes are mostly used in low-powered electric bikes, hydraulic brakes will give you better safety. The stopping distance is drastically lowered in hydraulic brakes.
Foldability
These lightweight bikes are often foldable for easy transportation. Choose something that can be folded for convenient parking. Also, you can carry these bikes on the back of your truck when you go camping.
Frequently Asked Questions
Are you in quest of knowing more? Go through the answers to some frequently asked questions regarding electric bikes under 700.
How fast does a 250W electric bike go?
Depending on the capability of the battery, a 250w electric bike can go up to 20 mph. But this is applicable for only flat terrains. If you are going through rough terrain or steep hills, the maximum speed can drop to 15 mph.
Do electric bikes charge when you pedal?
Unfortunately, no. You can't charge your electric bike battery by pedaling the bike. This development is still in progress. Even though some electric bikes might have the feature, you can't get anything like that in a budget electric bike that costs under 700.
Is there any relation between top speed and range?
Yes. If you push the electric bike to its very limit, it will spend a lot of battery power. So, you won't get the desired range. Going at a moderate speed will help you get the maximum range possible.
Which is better between lithium-ion and lead-acid batteries?
Lead-acid batteries are much cheaper than lithium-ion batteries. But they are too heavy to use in a lightweight electric bike. Lithium-ion batteries are very lightweight and have better longevity.
You can easily charge lithium-ion batteries from wall outlets if the battery is removable.
How often should I charge my electric bike battery?
To maintain the long service life of your electric bike battery, you need to charge the battery properly. A common practice is to charge the battery when it has a 30% charge remaining.
You can drain the battery completely after about 50 charge cycles. This helps keep the battery in good condition.
Final Thoughts
Getting a good electric bike under 700 might seem tough in the beginning. But now you know that some well-performing electric bikes under this range provide a lot of necessary features.
For example, ANCHEER Electric Bike is one of the finest models that packs 350W of power in this budget, while most other models come in 250W. It has a robust construction to withstand moderate impacts.
Depending on your riding modes, you also get a powerful 36V battery that can take you up to 40 miles. Considering all the factors, ANCHEER is the best electric bike under 700.